SWIFT SOLAR
POWER SYSTEMS
PATHING THE WAY FOR A GREENER AND SUSTAINABLE FUTURE
Powering and operating an unmanned remote operation poses a challenge for many, especially in the harsh and hazardous areas. 
Uninterruptable Solar Power Systems provides a cost effective off-grid power solution to keep your valuable assets running. With extremely low carbon footprint of Solar Power Systems, it paths the way for a greener and sustainable future
Our Uninterruptable Solar Power Systems are Ex-certified (ATEX , IECEx or NEC) and could operate in the harshest environment and hazardous areas with minimum maintenance required.

How Uninterruptable Solar Power Systems works?

Photovoltaics Panel harvest the solar power from the sun to power up all critical systems and recharges its batteries in the meantime. Battery will continue to supply power to system when the day is gloomy or at night time. Uninterruptable Solar Power Systems ensures continuous operation of all your critical systems, reducing downtime and keeping the cost down.
Reduce Carbon Foot-print | On-grid / Off-grid power supply | Cost Effective Compact Solutions | Ex Zone Certified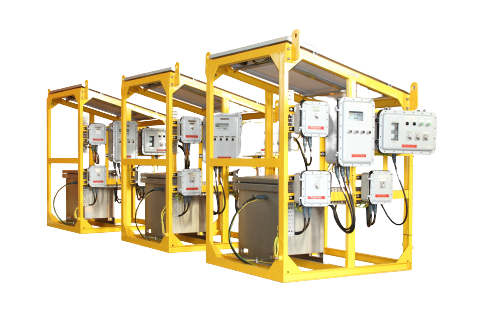 Ex Solar Power Solutions fully certified with ATEX and IECEx. Suitable to be installed in Zone 1 & 2  hazardous area. Uninterruptable solar power systems is available in standalone power system, or be paired with navigations aids products for off-grid operations.