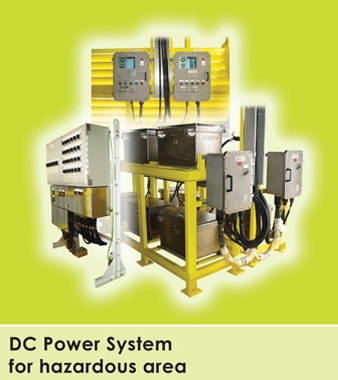 The Newfield Peninsula Chermingat A Platform is POWER BACK UP by DC Power Supply System built by Swift Energy.
The new satellite platform built and operate by Newfield Peninsula Malaysia is located offshore Terenganu, West Malaysia.
The complete platform power supply demand is met with Thermal Electric Generator which generates 24VDC supply. In order to maintain continuity of supply to the equipment operating on the platform, a DC Power Supply System with the following configuration as designed and supplied by EPCC fabricator, Oilfab Sdn Bhd:
The project is completed on time in April 2007.
2 x 100% Battery Charger (3 phase input, 50Hz rated at 100A@24Vdc) installed in IP65 Ex d SS316L Enclosure with the AC source supply from a 20KVA Portable Generator,
2 x 1000AH@24VDC VRLA Battery installed in IP56 SS316L Ex e Battery Box to provide 3 days autonomy back up capacity,
2 x 150A Battery Isolating Switch in IP65 EE x d SS316L Enclosure d), &
1 x 24VDC Ex de IP65 Distribution Board.
The project is completed on time in April 2007.