Swift Energy in partnership with our Indonesia partner, PT AEI was awarded the contract to supply 32KW solar power system for ENI Muara Bakau BV Jangrik project located in Balik Papan Indonesia.
The system design with full redundancy configuration and PLC based data acquisition and control capability takes up 33m length and 6.5m width foot print. The system has been successfully commissioned and hand over in January 2020 by our able team after go through the onsite testing and commissioning with ENI project team.
The solar power system comprises of:-
32KW of zone 2 solar panels and array marshalling Junction Boxes
7 set of PWM Solar Controller
7 set of 1695AH VRLA solar battery and isolator panel
DC Power junction box
DC Distribution Board
PLC Control and Data Acquisition Signaling panel
280A Battery Charger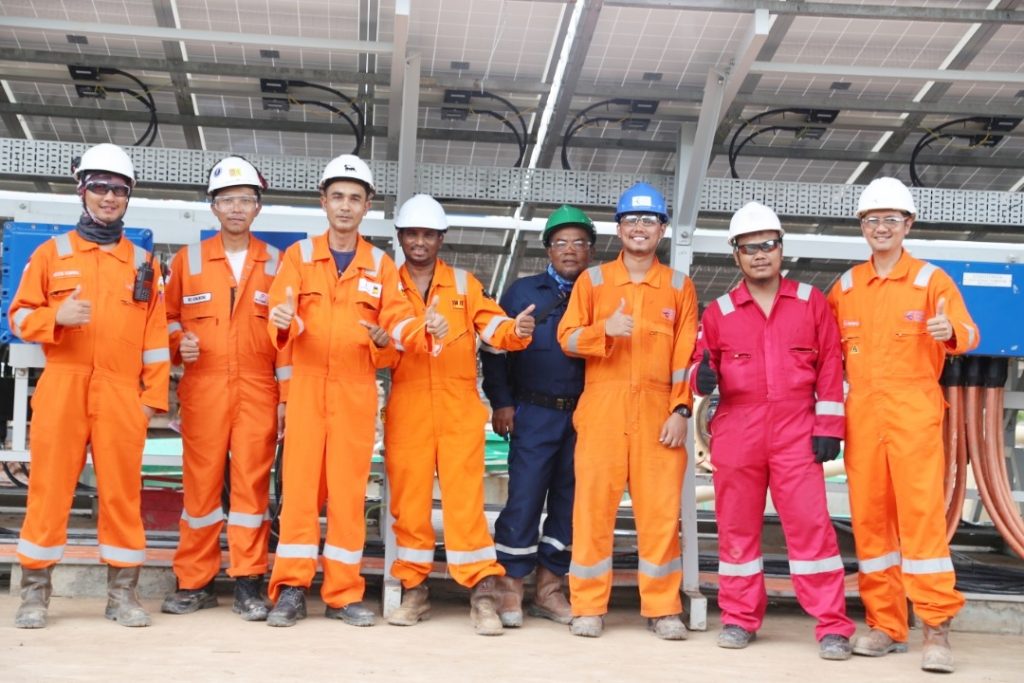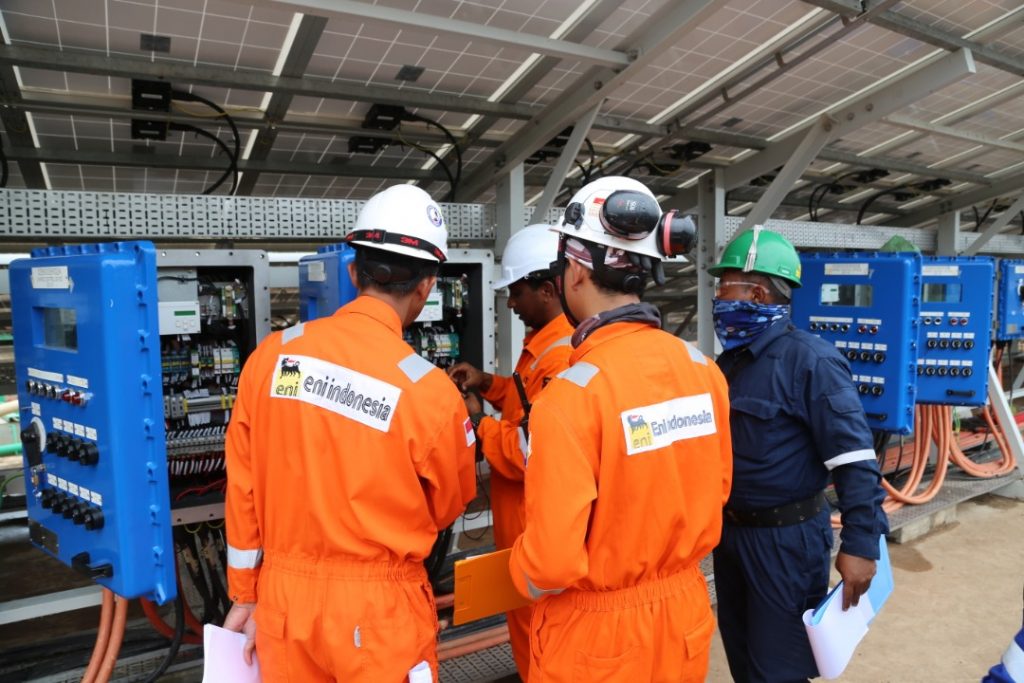 The solar power system has been successfully commissioned by service team.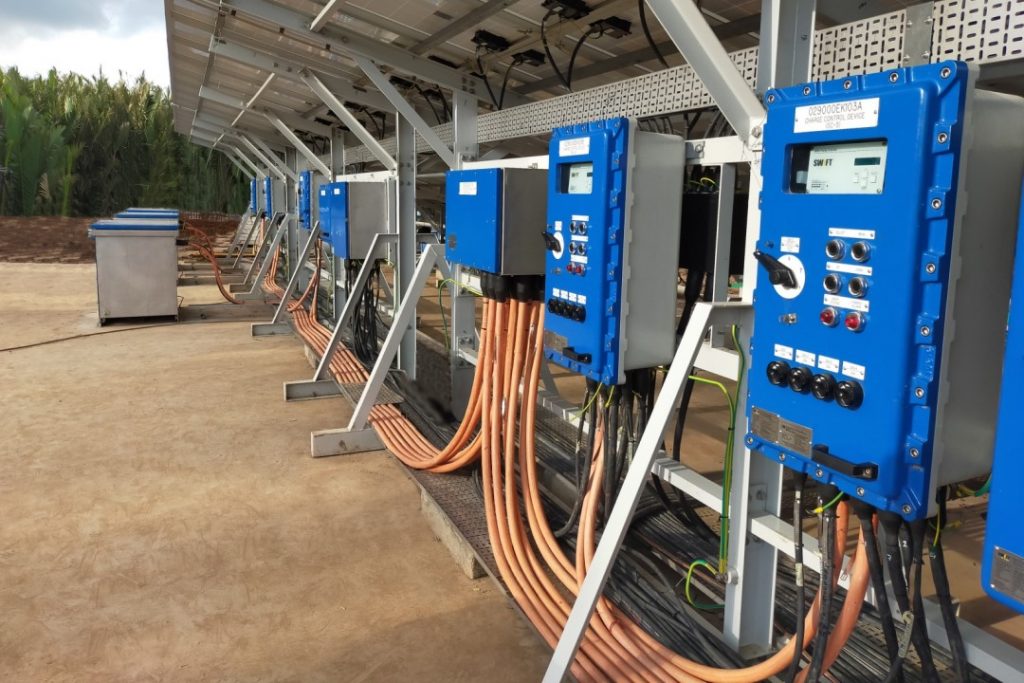 Solar controller boxes are located at same structural skid with solar panels.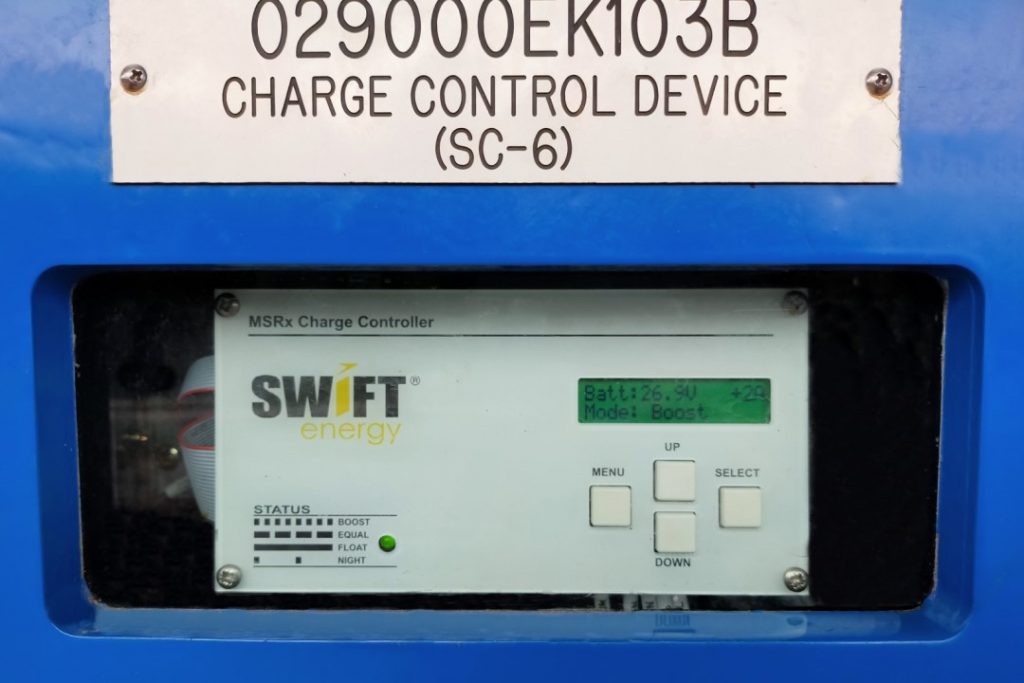 Solar controller located inside the Exd box with viewing window.